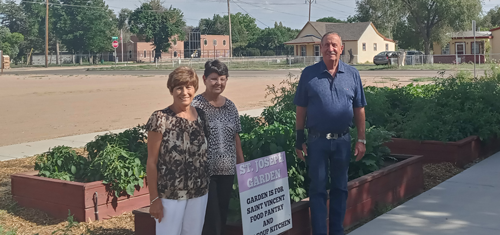 Dear Parishioners:
I have been working this garden for the last seven (7) years, and I am having serious back trouble and it's getting harder for me to keep doing this. My wife, Joyce and Carol Spinuzzi have been helping me all those years.
The garden is all planted and where we need the most help now is keeping the weeds under control. Later on we could also use some help picking the vegetables to take to the Soup Kitchen. Please call me if you are interested in helping us out,
Joe De Grado 719-553-7339.