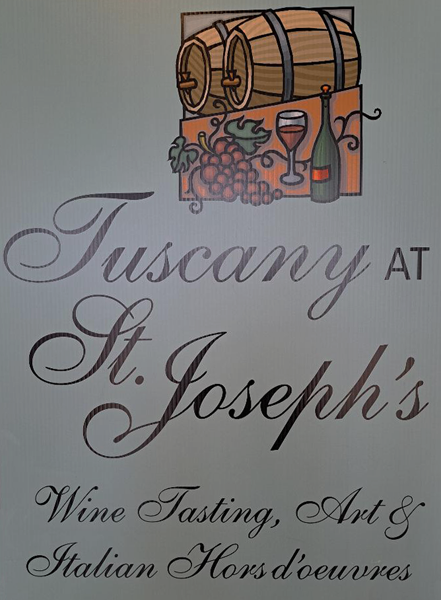 Come join us on Sunday, Feb. 19, 2023 in the Fr. Charles J. Murray Parish Hall from 3 p.m. to 7 p.m.
We will have 40+ artist joining us, 3 tasting booths and a Wine Bar.
The winery's we have are:
The Abbey—Casa Abril—Ideal Wine.
We will be having the debut of the poster entitled
"Lumen Christi". The Light of Christ. It will be a print of various pics of the beautiful stained glass windows in the Diocese of Pueblo.
Mark your calendar and make plan to join us!
St. Joseph's is still taking sponsorship to promote your business for the Tuscany at St. Joseph's coming February 19, 2023.
While you promote Tuscany: Accepting sponsorships of $250.00; $500.00 and $1,000.00
Contact Elaine in the Business office for more information.