St. Joseph Catholic Church held a mass for 20 adults and their sponsors from our RCIA (Rite of Christian Initiation of Adults) program on Pentecost Sunday (May 23, 2021) inside the church. Fr. Joseph and Deacon Ed presided over the masses with Marcos LeBlanc providing the music. Congratulations to all adult confirmation candidates!
20 Adult Confirmation Candidates Receive Holy Spirit During Feast of Pentecost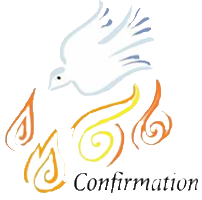 St. Joseph Catholic Church livestreamed the Adult Confirmation Mass for 20 in the class of 2021 at 11 a.m. on Sunday, May 23, during the Feast of Pentecost.
Adult Confirmadi
David James Aikman
Joseph James Amaro
Olivia Maria Arellano
Judee Nicole Autobee
Evan William Bottini
Julian Inez Rose Casillas
Brock Bezona DeVencenty
Michele Lou Dominquez
Ximena Xitlalic Ibarra Martinez
Juli Rae Krupka
Diana Kareli Loya
Carol Paola Lara
Marin Emmanuel Lucero
Gabriel Andrew Martinez
Tori Eve Martinez
Ashlee Yvonne Mourin East
Patrick Nobrega Mourin
Laura Jean Pacheco
Daijah RaeLynn Palma
Raymond Eric Romero Jr.