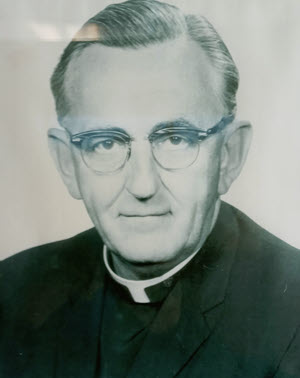 Rev. Charles J. Murray, S.J.
First Pastor of St. Joseph Church
(March, 1960)
He passed away, March 1980The Fr. Charles J. Murray Parish Hall was built by Genova Construction, Inc. The hall was dedicated on June 1-2, 2013. It is used for various parish events and church fundraisers throughout the year, such as the St. Joseph Table, Tuscany at St. Joseph, Hops Festival, Vacation Bible School, Parish Festival and the Annual Spaghetti Dinner.
The Parish Hall, which can accomodate 300 people, can be rented out for rehearsal dinners, wedding receptions, funeral repasts (or wakes) and various other events.
The Religious Education Center was cosntructed in 2015 and is used for our Sunday Religious Edication program, Confirmation I&II, RCIA and various other church educational programs.
If interested in using out facility, please call the parish office to check on availability.