Knights of Columbus Held Breakfast in Parish Hall Jan. 8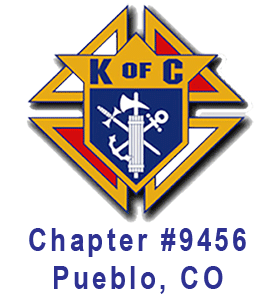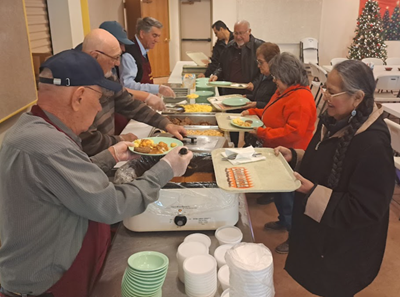 The Knights of Columbus #9456 serving the first breakfast of 2023 inside parish hallThe Knights of Columbus (KOC) of St. Joseph (#9456) held its first breakfast of 2023 on Sunday, Jan. 8. The event took place inside the Fr. Chares J. Murray and ran from 8:00 a.m. to 10:30 a.m.
The menu was: Pancakes, scrambled egg, sausage patties, hash browns, green chili, coffee, orange drink and peaches.
The KOC had an awesome turnout and appreciates those parishioners who came and enjoyed the breakfast!
---
Festival of the Light Held Jan. 6
Crowd at Festival of the Light on Jan. 6, 2023
The choirs St. Joseph Catholic Church performed its Second Annual Festival of the Light concert Fri., Jan. 6, 2023 (The Epiphany of the Lord). The event took place at 6 p.m., inside the church. A crowd of approximately 200 parishioners came to hear some beautiful music sung by angelic voices and led by Music Ministry Director, Marcos LeBlanc.
Below are pictures from the concert. The song is listed with each picture. This event was not livestreamed.