Elizabeth Tamburelli Funeral Service Livestreamed June 5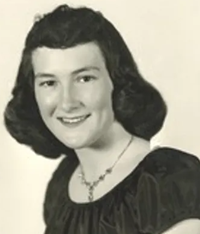 Elizabeth Ann TamburelliSt. Joseph Catholic Church livestreamed the Mass of the Christian Burial, and Internment at Roselawn for Elizabeth Ann Tamburelli on Monday, June 5, 2023. Officiants were Fr. Steve Murray and Deacon Ed Riccillo.
All parishioners who wish to view this livestreamed but do not have a Facebook can join in by viewing the services on the church website (via YouTube). If you do have a Facebook account, a link to the service will be provided on the St. Joseph Facebook page.
Click HERE to view Elizabeth's obituary
---