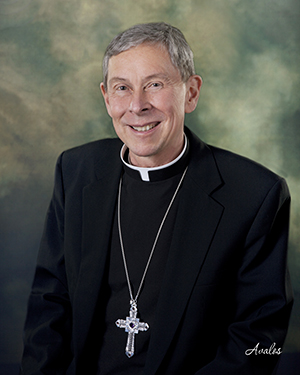 A STATEMENT FROM BISHOP STEPHEN J. BERG TO THE FAITHFUL
about the shooting in Colorado Springs
I wish to express my deep, personal sorrow for the unspeakable violence which has taken the lives of our brothers and sister in
the city of Colorado Springs in the recent mass shooting of November 19th.
On behalf of the Diocese of Pueblo, I offer prayers of condolence and support for the victims who have been slain, for the recovery for those who have been wounded, and for the healing of families and loved ones stricken by this tragedy.
May these evil and horrific events be brought to an end. May the message of the Love of Christ be made manifest in our culture. May God, who mourns with the victims, and calls society to justice, bring peace and healing to our world.
Sincerely yours in Christ,
Most Reverend Stephen J. Berg
Bishop of Pueblo
If anyone is in need of support, please contact a priest at your local parish or Catholic Charities of Southern Colorado.
Phone number to Catholic Charities
719-544-4233