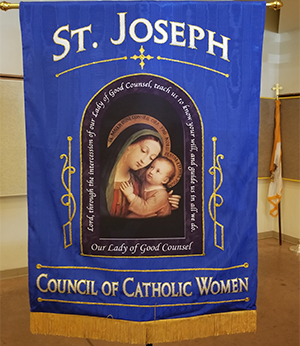 Mark Your Calendar! The Council of Catholic Women from St. Joseph's will be hosting the Pueblo District Luncheon on Thursday, May 18, 2023, inside the Fr. Charles J. Murray Parish Hall. Theere were 65 total attendees and 47 from St. Joseph's.
The Theme: Mary, Undoer of Knots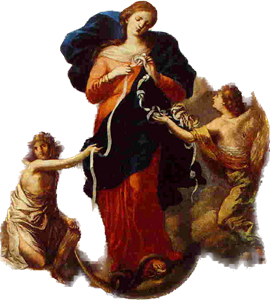 The Agenda
Business Meeting Starts at 9 a.m.
CCW Mass in Church at 11 a.m.
Celebrants: Fr. Steve Murray, Msgr. Jim King
Assistant: Deacon Ed Riccillo
Lunch immediately following Mass at 12 p.m.
Guest Speaker: Kathy Fabian