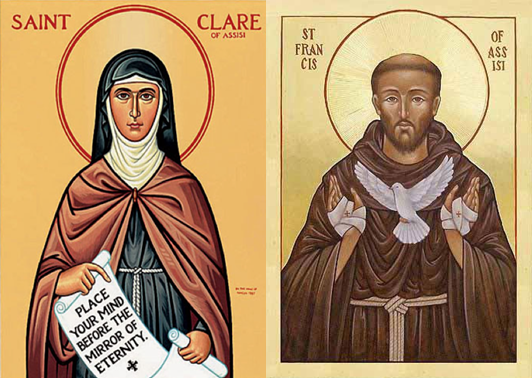 Dear Parishioners,
The Capuchin Poor Clare Nuns have given that quiet contemplative witness in Pueblo for the past 21 years. Bishop Arthur Tafoya brought the Sisters to Pueblo to be that light and powerhouse of prayer. They presently live in their Monastery off Clark Street across the street from Our Lady Of Mt. Carmel Church.
St. Joseph Parish has donated 1.75 acre to the sisters to build a new Monastery for them that will house 12 Sisters. We are asking for donors to help with the building of this new Monastery to fulfill their dream. The enclosed flyer shows the old Monastery and the plans for the new Monastery. I am asking for your generous support for our Capuchin Poor Clare Nuns Monastery Fund.
Please see the flyer below. May God Bless you for your generous donation.
We are asking for donations to help the Poor Clare Sisters fulfill their dream.
St. Joseph is donating the land behind the south baseball field at the corner of Rios.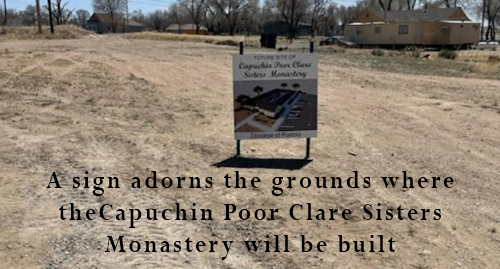 Donations can be made out to:
Diocese of Pueblo
Poor Clare Nuns Monastery Fund
Checks to be mailed to St. Joseph Church
1145 South Aspen Road
Pueblo, CO 81006
God's Peace and let's help fulfill the Poor Clare Sisters dream.
REMEMBER EVERY LITTLE BIT HELPS!