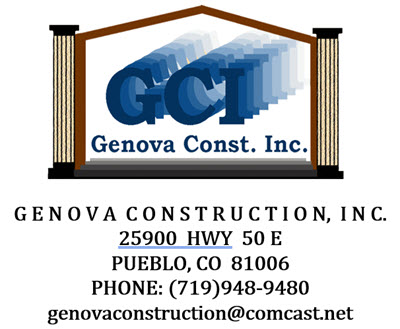 Construction has begun on the Poor Clare Sisters Monastery that will be located behind and just south of St. Joseph on Laredo Road.
Frank Genova of Genova Construction, Inc. (GCI), is in charge of building the Monastery for the Diocese of Pueblo.
GCI for more than 29 years, has provided construction services that top builders have used to help launch their projects and keep them under budget and on time. We know the ins and outs of construction like no one else, and our knowledge can make the difference between a successful project and a costly one.
We are insured and currently carries licenses in the following counties in Colorado: Pueblo, Alamosa, Fremont, Trinidad, and Walsenburg.
Below are current pictures of the construction taking place which expects to be completed in the next five to six months.
Click HERE to view all the pictures to date from the project.
Pictures below are as of Nov. 22, 2023 (Plumbing is installed and concrete floor finished).